Veterinary Compounding
Maryville Pharmacy is an independently owned, traditional retail pharmacy that specializes in compounding. Maryville Pharmacy is a member of Health Mart and PCCA (Professional Compounding Centers of America) the recognized leader in pharmaceutical compounding training.

Do you have allergies or medical conditions that make taking prescriptions difficult? What about children or animals who aren't able to take their medications? We can formulate your medications and compound them tailor-made for you and your family. With compounding, you don't need to rely only on what's commercially available. Our updated facilities allow us to make any number of products, including creams and ointments, liquids, under the tongue preparations, suppositories, and much, much more.

Our pharmacists and staff are always available to consult with you about your specific medication needs. Customize the drug, strength, size, and dosage form to fit your patient specifically. We stock only USP grade chemicals and always keep a wide range of specialty, commercially available, compounded, and supportive care medications, including recently approved FDA medications and those medications with limited availability. With over 20 flavors to choose from, medications can also be flavored to the specific patient's taste.

Maryville Pharmacy offers free local delivery and can ship medications upon request. Ask us about our compounding services!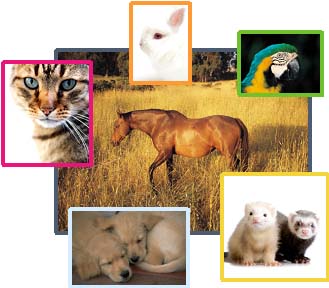 Common Compounded Veterinary Medication
Amlodipine
Amphotericin B
Apomorphine
Atenolol
Buprenorphine
Chlorpromazine
Cisapride
Cimetidine
Ciprofloxacin
Cyclosporin
Desmopressin
Desoxycorticosterone
Dexamethasone
Dicyclomine
Digoxin
Dimethyl Sulfoxide
Diphenhydramine
Dipyrone
Estradiol
Fentanyl
Furosemide
Gentamycin
Insulin Humulin L
Insulin Humulin N
Insulin PZI
Insulin PZI : Humulin R
Itraconazole
Ivermectin
Ketamine
Ketoconazole
Levamisole
Methimazole
Methylprednisolone
Metronidazole
Phenobarbital
Potassium Bromide
Praziquantel
Prednisolone Acetate
Prochlorperazine
Progesterone
Pyrilamine Maleate
Stanozolol
Sulfadiazine/Trimethoprim
Tacrolimus
Tobramycin
Triamcinolone Acetonide
Vitamin A, D, E
Vitamin D3