Convacare
You're about to make a Big Decision…
Selecting home medical equipment for a patient, loved one or yourself.
The following are just some of the services provided by Maryville Pharmacy Convacare Services:
Durable Medical Equipment
Wheelchairs
Rollators
Seated Walkers
Hospital Beds
Commodes
Professional Support
Health Insurance Claims Billed to Medicare for Your Insurance
Follow-up Service
Customer Satisfaction

Oxygen Delivery Systems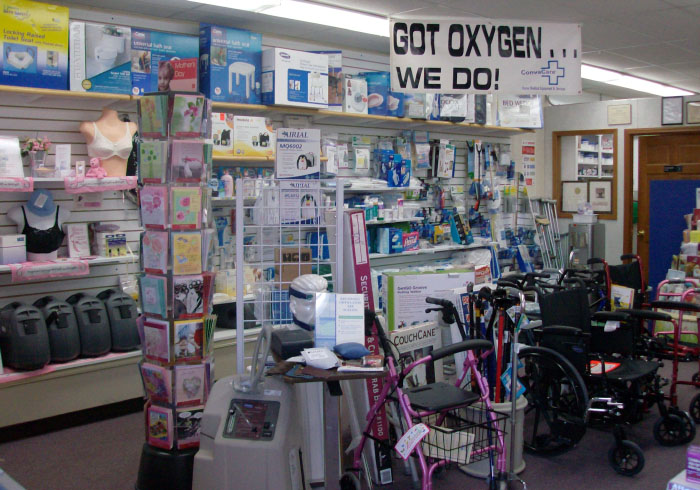 Oxygen Concentrators
Extract oxygen from room air, utilizing electricity. Delivers a continuous concentrated oxygen supply to patients in the home.


Conserving Devices
Dramatically extends the use time from a supply of oxygen, offering patient mobility with improved comfort and increased efficiency.


Cylinders
Available in a variety of sizes. Cylinders provide oxygen for portability as well as a back up oxygen source in the home.

And more..